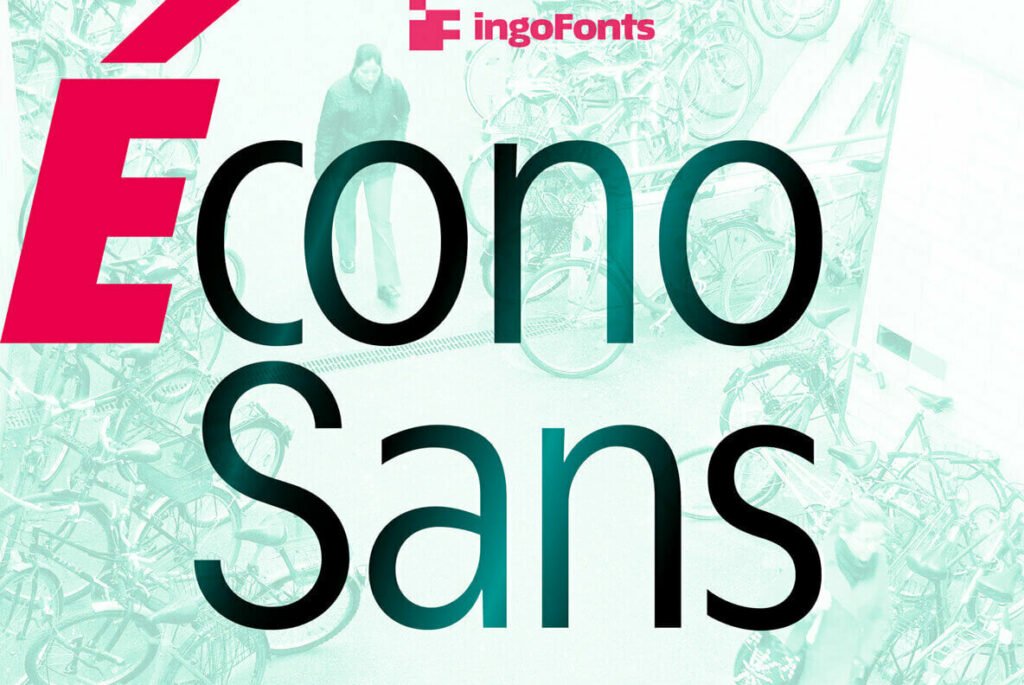 30,000+ Best Fonts Download
The most space-saving sans-serif. This font saves more space than any of its kind! Slim proportions, but not "condensed" Characters which nearly touch Sparse ascenders and descenders Distinct forms In practice, there are always situations in which as much information as possible has to be positioned in as little space as possible. The ingoFont Écono Sans is made for exactly this purpose.
The shapes of the upper and lower case letters are completely matter-of-fact, the way a modern font has got to be. The letters c, e, and s are wide open to their neighbors. An especially distinguished trait of this font is the design of the "triangular" characters v, w, y, x, k, z and A, V, W, Y, Z, K, X, M, N. And the open form of B, R and P is also not typical in a sans serif. The distance between letters is kept tight and often the characters nearly touch, but only nearly.
This font is free for PERSONAL USE. Link to purchase full version and commercial license : BUY HERE
Econo Sans Font Family
License: Personal Use Only!
Font Type: Free
Format: OTF / TTF
Total Files: 1
Download Search Fonts