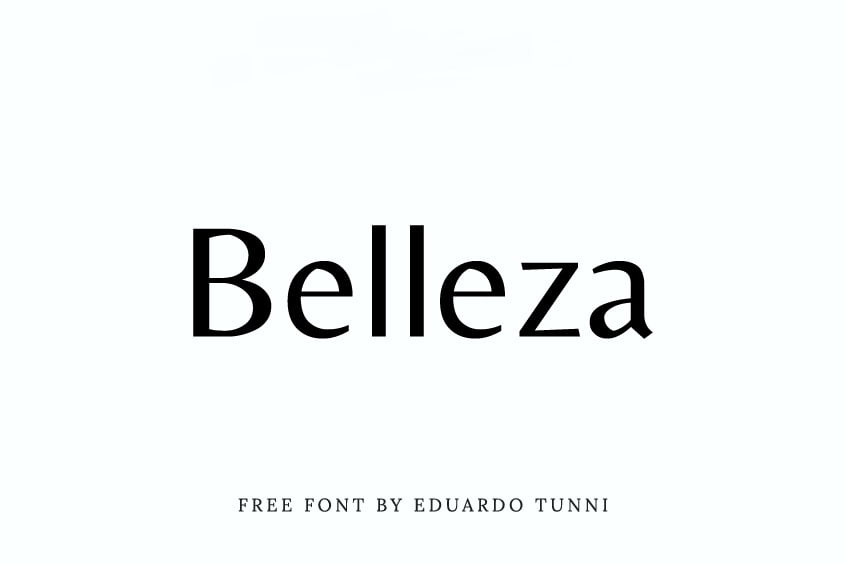 Introducing, Belleza Font. A clean, friendly humanistic sans-serif designed by Eduardo Rodríguez Tunni from Tipo with a gentle, modulating effect and very elegant, and befitting harmony between thicks and thins. From a formal point of view, Belleza is ideal for medium-sized texts. Check also Yessica, and Bodoni.
Belleza font is inspired by the world of fashion, it maintains a sharp vertical axis and a medium level of contrast, is well-suited to perform well on smaller bodies, and features subtle details that stand out in medium-sized bodies.
The Belleza font is well suited for magazine headers, newspaper headlines, book covers, and even extended reading in newspapers, magazines, technical guides, college catalogs, and cookbooks.
Belleza's clear and subtle font design is also well-suited for corporate brands in the cosmetics, pharmaceutical, automotive, logos, campaigns, and many more industries.
Belleza Sans Serif Font Free
License: Personal & Commercial Use!
Font Type: Free
Format: TTF
Total Files: 1
Download Search Fonts